Dr.Pamela Kimeto and Dr. Moses Thiga presented during a Workshop on Research Ethics
The Kabarak University Research Ethics is accredited by National Commission for Science Technology and Innovation (NACOSTI) to conduct ethics reviews in the area of Biomedical, Environmental, and Social Sciences. To effectively discharge this mandate, the Research Ethics is calling upon qualified applicants to submit their documents for training in areas of Ethics. The suitable applicants will be vetted by the University Ethics Board.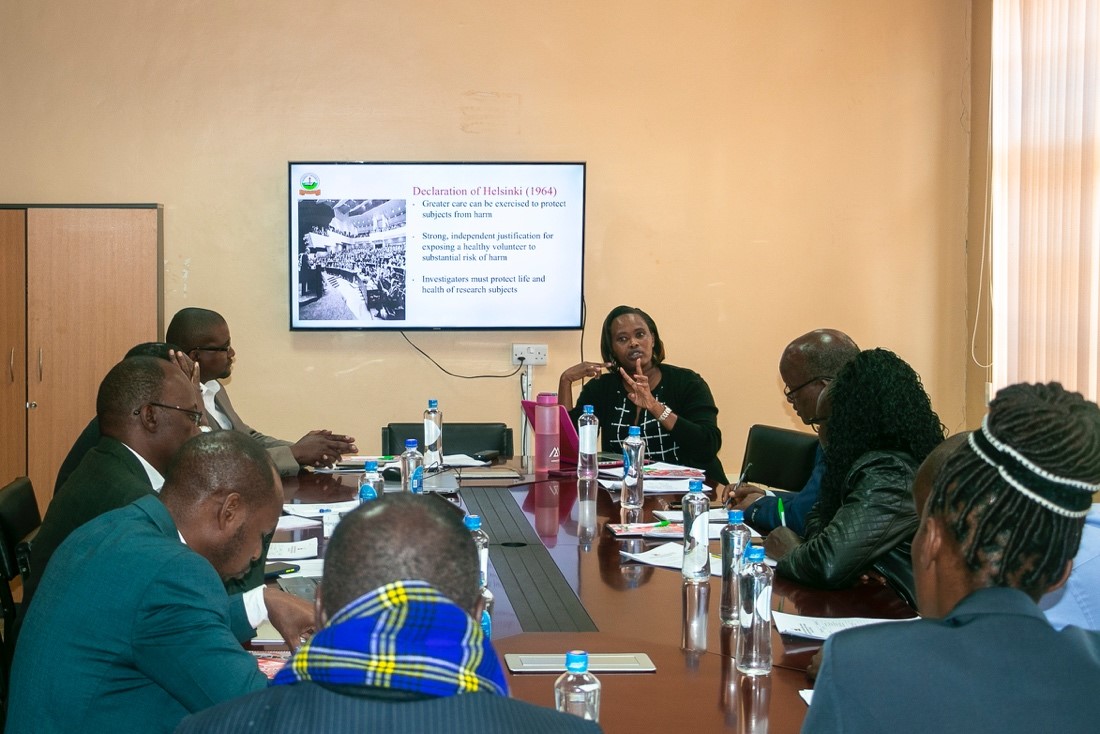 On-going session at the Research Ethics Workshop
The Research Ethics's mandate is to review scientific research proposals or projects and issue research clearance on behalf of NACOSTI. It focuses on building researchers' capacity on ethical issues in order to conduct research with the utmost integrity. A researcher who intends to conduct their research must first put in an application for ethical clearance. The review process involves screening the application documents; identifying suitable reviewers, reviewing the documents; and issuing clearance to the applicants. Once an applicant has received ethical clearance, they are required to apply for a research permit from NACOSTI before proceeding with data collection.
For more information kindly contact us at: This email address is being protected from spambots. You need JavaScript enabled to view it.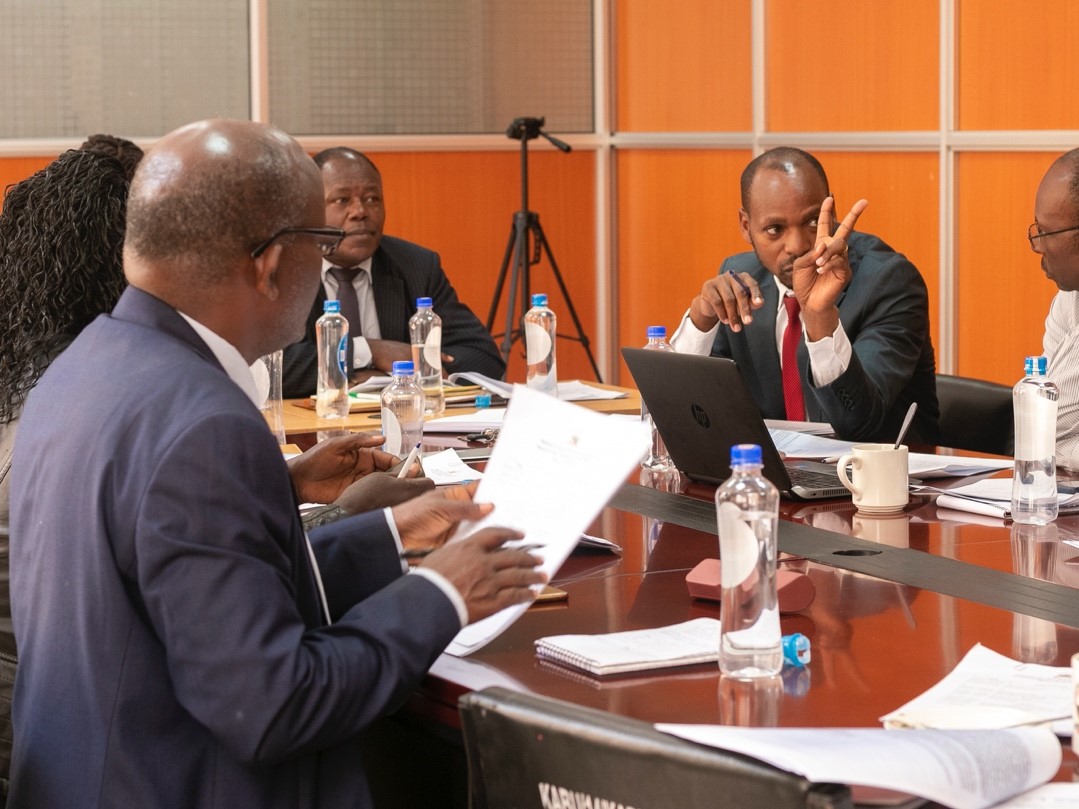 Dr. James Kay and Prof. Jackson Kithetu during a Research Ethics Workshop